There are lots of events happening in Leicester and Leicestershire that you could take part in. Take a look at our upcoming events below. 
Our events are continually developing; let us know what would be useful for you.
Upcoming events
Group Walk: Castle Hill Country Park - Castle Quarter Saturday 20 August at 11am Up to…
Group Walks: Rushey Fields Rec to Appleton Park Saturday 3rd September at 11am Starting from the…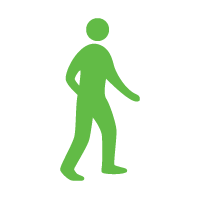 Group Walk: Coal & the Industrial Revolution in Leicester Saturday 10 September at 10am Up to…

18/08/2022 7:57am
More Leics residents discovering the potential of Ebikes today at @LeicsCountyHall . As one person said last week , the "E" should stand for "Enabling"-could agree more !! Last week the @CHYMLeics training team needed Factor 50,today it's waterproofs! #feelslikeautumn

17/08/2022 9:02am
🚧Diversion for #LeicsPark&Ride, Hospital Hopper and local services due to emergency road repairs🚧 The 203 will route inbound to St Nicholas Circle via Narborough Rd, outbound will remain via Hinckley Rd. 🛑LRI stops cannot be served during the closure, so please plan ahead.

16/08/2022 1:39pm
Our @CHYMLeics Rewards programme powered by @BetterPointsLtd is changing lives in Leicester and Leicestershire . Here's Gillian's story choosehowyoumove.betterpoints.uk/page/sustainab… @RideLeicester @LeicsCountyHall @Leicester_News

16/08/2022 10:26am
What an excellent idea from our Active Travel partners -holiday by bike ,tips and hints and ideas from the experts!! twitter.com/PeterSimmo/sta…

11/08/2022 10:17am
Thank you so much to the residents of Thurnby for coming to talk to us yesterday about #schoolstreets Great to meet you and even more exciting to get some volunteer sign ups! Thank you 👣🚶‍♀️🏫🚸#parkandstride #community

Changing habits for a changing world