Bike Fest
Ride Leicester and British Cycling bring to you Bike Fest, our free monthly pop-up event. Enjoy a traffic-free cycle circuit at the Leicester Cycle Circuit and ride as many times as you want, at a pace that suits you.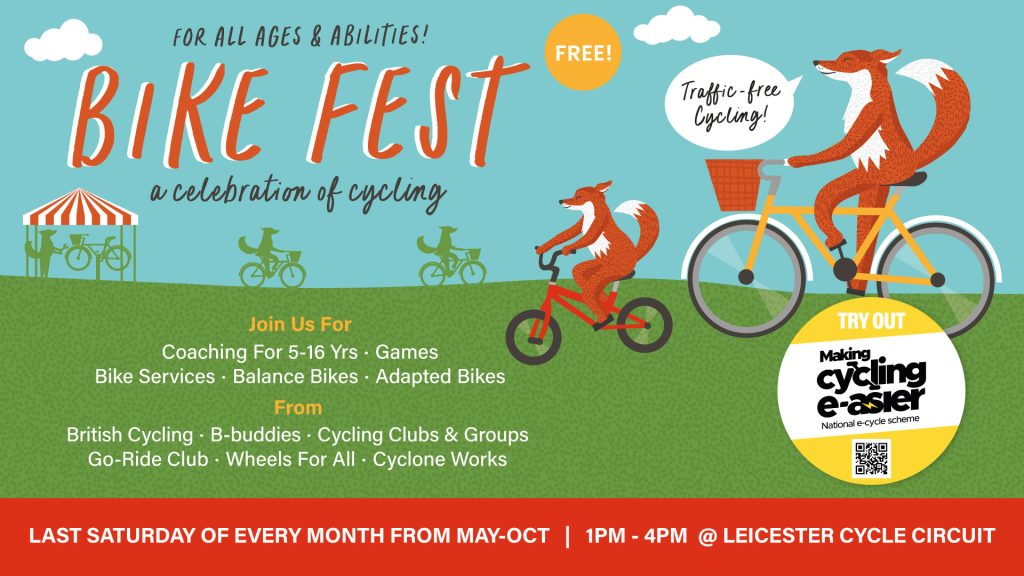 The event is open to all ages and abilities and the circuit is easy to ride, with volunteers on hand throughout, ensuring peace of mind and safety for all cyclists.
Our team will be at the circuit from 1pm to 4pm. Experienced HSBC UK Go-Ride coaches are ready to help improve your cycling skills and local ride leaders who will provide information about led rides and women-only rides in your area.
If you would like to speak to the team about Bike Fest, they can be contacted on choosehowyoumove@leics.gov.uk or 0116 232 3232.