County Council Ebike Scheme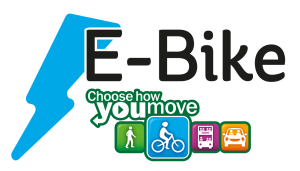 Leicestershire County Council are working in partnership with the Department for Transport to offer Leicestershire residents training and discounts on electric bikes.
Throughout summer 2022 the county council's safe and sustainable travel team, Choose How You Move, hosted events and training to those interested in purchasing an electric bike using one of the government's discount vouchers.
The scheme is back by popular demand this August/September 2023, with a limited number of spaces/vouchers available. See dates and booking information below for more details.
These vouchers are for £300 off the cost on an electric bike and can be used in bike shops across Leicestershire.
Just like conventional bikes there are many different kinds of electric bike available, from hybrid and commuter bikes to folding bikes, cargo bikes, road and mountain bikes. Our electric bike voucher can be used towards any type of electric bike. The discount scheme can also be put towards a specialised bike if you have accessibility needs.
Before you can claim your discount, you must attend an electric bike training session hosted by our safe and sustainable travel officers. Training sessions will take place at County Hall, Glenfield on the dates listed below.
Our experts will be on hand to answer any questions you have from the best bike for you, how electric bikes work, the benefits of cycling, to bike maintenance and tips on how best to ride an electric bike
There is lots of information on e-bikes around to answer some of the most common queries. Your instructors on the day will of course be able to give you lots of information too but this guide from Sustrans is a really useful place to start. 
Please note: Vouchers are limited and subject to availability. 
Training
New E-bike training sessions coming up;
Available to all Leicestershire County residents:
30th August 09:00 – 12:00
30th August 13:00 – 16:00
7th September 09:00 – 12:00
7th September 13:00 – 16:00
Please get in contact with the team if you have any questions by emailing choosehowyoumove@leics.gov.uk or calling 0116 232 3232 
Fair Processing Notice-Adult Cycle Training
Fair Processing Notice-Event Management