County Council Ebike Scheme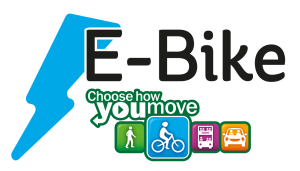 Leicestershire County Council are working in partnership with the Department for Transport to offer Leicestershire residents training and discounts on electric bikes.
Throughout summer 2021 the county council's safe and sustainable travel team, Choose How You Move, will be hosting events and training to those interested in purchasing an electric bike using one of the government's discount vouchers.
These vouchers are for £300 off the cost on an electric bike and can be used in bike shops across Leicestershire. They are for a limited time only and offered on a first come first served basis.
Just like conventional bikes there are many different kinds of electric bike available, from hybrid and commuter bikes to folding bikes, cargo bikes, road and mountain bikes. Our electric bike voucher can be used towards any type of electric bike. The discount scheme can also be put towards a specialised bike if you have accessibility needs.
Before you can claim your discount, you must attend an electric bike training session hosted by our safe and sustainable travel officers. Training sessions will take place throughout 2021.
For those who would like to try an electric bike or talk to our team of cycling experts about this scheme before booking onto a training session the team are hosting a series of drop in events across the county.
Our experts will be on hand to answer any questions you have from the best bike for you, how electric bikes work, the benefits of cycling, to bike maintenance and tips on how best to ride an electric bike.
Dates for training and events will be confirmed soon but in the meantime complete a registration of interest form below so we have your details and can get in touch when we have confirmed dates and locations. 
Please note: Vouchers are limited and subject to availability. 
Training
If you are already decided on purchasing an electric bike and would like to make use of the discount scheme you can either book on a training sessions by visiting the team at one of their drop-in events or by filling out the register of interest below.
There is no obligation to take a voucher after attending a training session, so if you are still unsure about purchasing a bike and think you would benefit from further training please fill in the form below and a member of our team will be happy to help you at a training session.
If you would like to speak to the team about this scheme they can be contacted on choosehowyoumove@leics.gov.uk or 0116 232 3232
Fair Processing Notice-Adult Cycle Training
Fair Processing Notice-Event Management

17/06/2021 12:13pm
Lots of cycling fun at St Thomas More Catholic Academy 🚲🎉

17/06/2021 12:06pm
Give the car a day off and take one of our zero-emission, electric Park and Ride services from Enderby, Birstall or Meynell's Gorse to the city centre this #CleanAirDay 🚌 🚏 Find out more here ➡️ choosehowyoumove.co.uk/park-ride/

17/06/2021 10:07am
It's Clean Air Day! The perfect time to walk 🚶‍♀️ Scoot 🛴 or Cycle 🚲 to wherever you need to be today! #CleanAirDay #CleanAirDay2021 @SustransEMids @livingstreets

17/06/2021 9:53am
It's storytime at @SandfieldClose lead by the brilliant team at @leicesterlibrar 📚📖

17/06/2021 9:06am
Lots of great chalk art from Herrick Primary School 🌍🌎🌏🎨 #CleanAirDay

Changing habits for a changing world