If you've been thinking about ways to cut down on your car use, you may want to consider car sharing for some of your regular journeys. Link up with someone who is making a similar journey to you, and share the journey in one car – meaning that fuel and parking costs are shared too. It doesn't mean sharing ownership of your car!
Why car share?
We know that some journeys have to be made by car, but why not see if someone else is going your way? Getting started on your car share is easy, and you'll soon be enjoying the benefits. Once you link up with your car share partner or group, that Monday morning commute can become a more sociable occasion plus the fact that you will be saving money and the environment at the same time. More shared journeys means fewer cars on the road, meaning cleaner air, shorter queues and a less stressful journey.
 It's free, it will save you money and you might just make a new friend!
Sign up here to find a carshare today.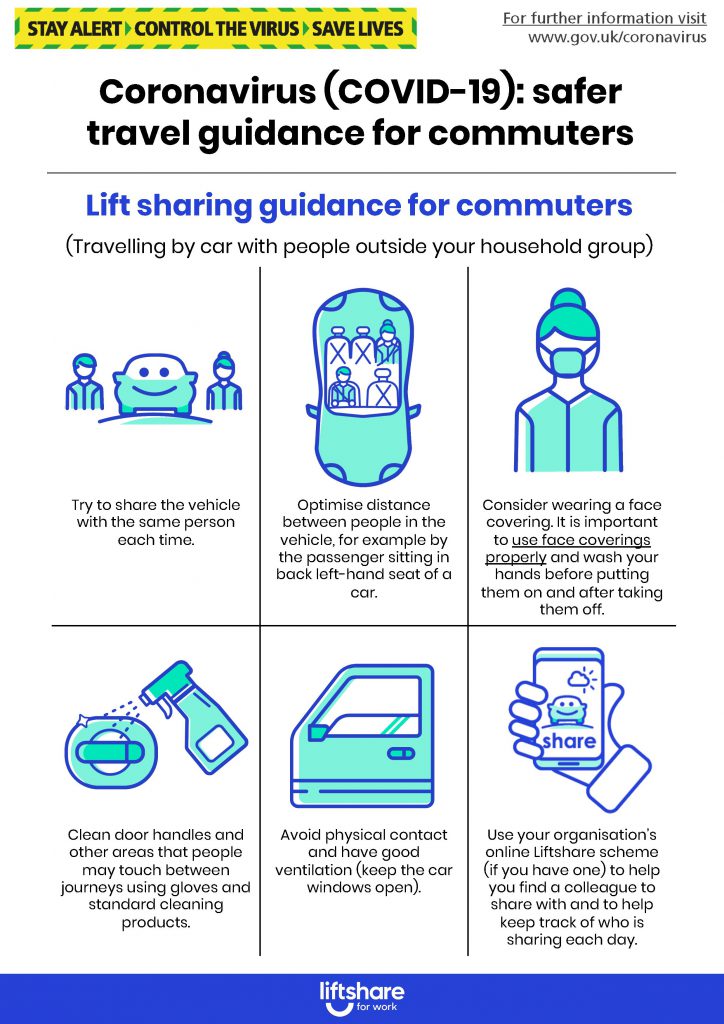 18/09/2020 11:20am
Tomorrow is our final active travel afternoon! FREE bike checks, security marking, e-bike trials, active travel rewards and travel advice are just some of the exciting activities at Welland Park, Market Harborough, 12-4pm. Pre-book for some activities at crowd.in/WDsM8z

16/09/2020 2:08pm
Great to see our @RideLeicester bike locks being used at our independent coffee shops in #Leicester ☕️ Stop for a coffee in Leicester and park your bike securely with our #StopAndLock. See a full list of participating coffee shops over on our website: choosehowyoumove.co.uk/stopandlock/ twitter.com/leicestercoffe…

16/09/2020 11:53am
Win a free cycle skills refresher course at Saturday's active travel afternoon at Welland Park, Market Harborough,12-4pm. Free bike checks, travel advice and more. Visit crowd.in/7OM3UI find out about all the other exciting things going on and to book some activities.

15/09/2020 9:15am
Join us on Saturday at Welland Park in Market Harborough, where you can find loads of travel advice, cycling & walking maps, active travel rewards, free bike checks and much more to help you get travelling in a smarter way around Leicestershire. Visit crowd.in/WYIViX

14/09/2020 2:02pm
If you're a cyclist or thinking of taking it up, don't miss the last of our FREE active travel afternoons, which takes place on Saturday at Welland Park in Market Harborough from 12-4pm. Free bike checks, travel advice and much more. More information at crowd.in/R6SljK

Changing habits for a changing world