If you've been thinking about ways to cut down on your car use, you may want to consider car sharing for some of your regular journeys. Link up with someone who is making a similar journey to you, and share the journey in one car – meaning that fuel and parking costs are shared too. It doesn't mean sharing ownership of your car!
Why car share?
We know that some journeys have to be made by car, but why not see if someone else is going your way? Getting started on your car share is easy, and you'll soon be enjoying the benefits. Once you link up with your car share partner or group, that Monday morning commute can become a more sociable occasion plus the fact that you will be saving money and the environment at the same time. More shared journeys means fewer cars on the road, meaning cleaner air, shorter queues and a less stressful journey.
 It's free, it will save you money and you might just make a new friend!
Sign up here to find a carshare today.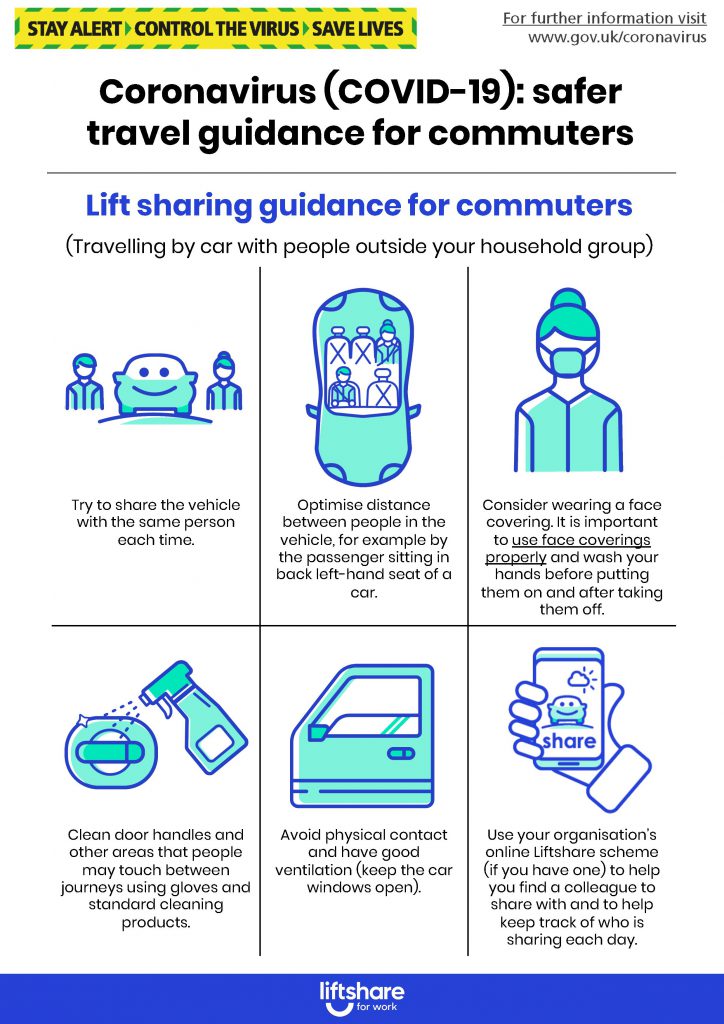 09/08/2022 7:10am
Phew what a scorcher ! Nice day though for some ebike training at @LeicsCountyHall . Our @CHYMLeics team are setting up , another twenty County residents on way to see how "wow" these bikes are ! Interested in a course ? Details here …. choosehowyoumove.co.uk/cycling/ebike/

04/08/2022 2:40pm
🚲We're now at the Leicester Bike Park, Thank you to everyone taking part 🎉🎉🎉#C2WDLeicester Take a look at the prize giveaway on offer for taking part today by visiting choosehowyoumove.co.uk/cycletoworkday/

04/08/2022 12:52pm
🚲Today is #CycletoWorkDay 🚲We've been at the LRI carrying out bike fix and marking. Thank you to everyone who attended 🎉🎉🎉#C2WDLeicester Take a look at the prize giveaway on offer for taking part today by visiting choosehowyoumove.co.uk/cycletoworkday/

29/07/2022 11:21am
✨Don't forget it is Cycle to Work Day next week, Thursday 4 August. Use the hashtag #C2WDLeicester and share your Cycle to Work Day route or picture to be in with a chance of winning a prize giveaway ✨For more information visit: choosehowyoumove.co.uk/cycletoworkday/

29/07/2022 6:37am
Today is the last day for registering your interest in being a volunteer for the #SchoolStreets trial! ⏳ Don't miss out! Get involved in reducing congestion and air pollution at school gates. crowd.in/bUSqir @ActiveLLR @LeicsCountyHall

Changing habits for a changing world