If you've been thinking about ways to cut down on your car use, you may want to consider car sharing for some of your regular journeys. Link up with someone who is making a similar journey to you, and share the journey in one car – meaning that fuel and parking costs are shared too. It doesn't mean sharing ownership of your car!
Why car share?
We know that some journeys have to be made by car, but why not see if someone else is going your way? Getting started on your car share is easy, and you'll soon be enjoying the benefits. Once you link up with your car share partner or group, that Monday morning commute can become a more sociable occasion plus the fact that you will be saving money and the environment at the same time. More shared journeys means fewer cars on the road, meaning cleaner air, shorter queues and a less stressful journey.
 It's free, it will save you money and you might just make a new friend!
Sign up here to find a carshare today.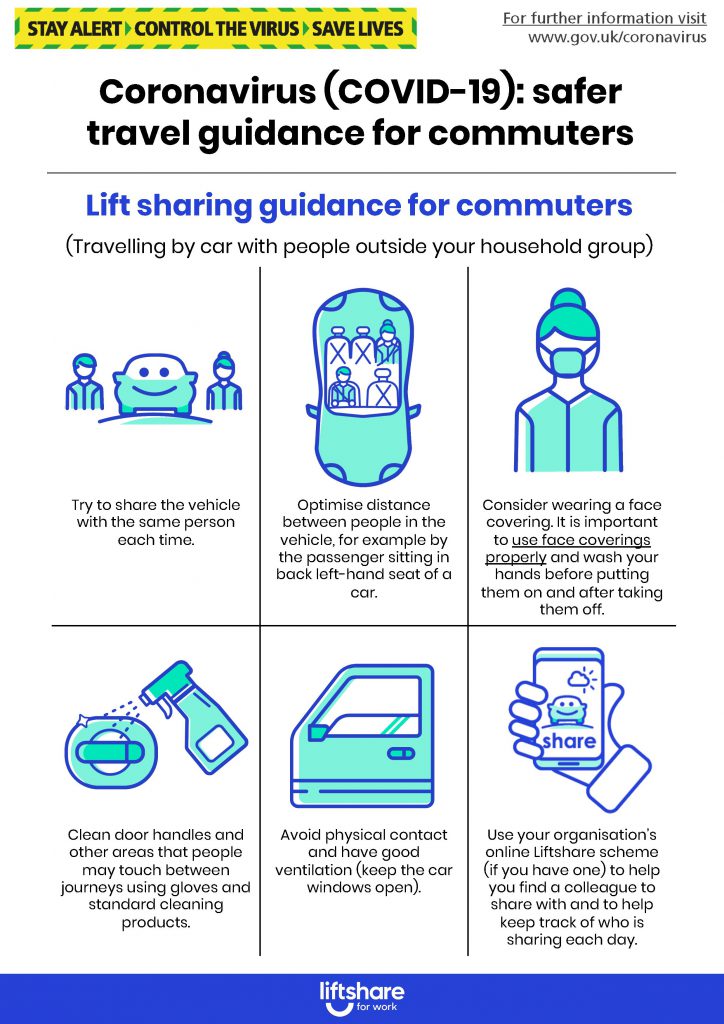 10/05/2021 1:57pm
Methodical footsteps on a pavement and a profound sense of progress. Walking as an activity really lends itself to music, and so for #WalkLeicesterFest we are trying to build the Ultimate Playlist of walking songs on Spotify! Put your best walking songs in the comments👇🎶

10/05/2021 6:15am
This week we are supporting Mental Health Awareness Week, for more info visit crowd.in/P1jaDz Research shows the positive link that being physically active can have on your mental health, can you travel actively to/from school to build active minutes into your day?

08/05/2021 9:00am
If you're thinking of going for a walk this Saturday, that's about 50% of the battle. Now for the other 50%! Lace up your shoes and have a look at choosehowyoumove.co.uk/walkleicester/ - check out some of our guided walks available to you this Saturday🚶 #WalkLeicesterFest

07/05/2021 4:39pm
💡Did you know that short walks every day have the potential to increase productivity by up to 30%? #FunFactFriday On your next short #walk, you can earn FREE points and prizes with the @Betterpoints app and DOUBLE points in May! 🚶‍♀️🚶‍♂️ More information: bit.ly/33tgWG8

07/05/2021 1:55pm
Walking noun "to move along by putting one foot in front of the other, allowing each foot to touch the ground before lifting the next" - Cambridge English Dictionary Sounds great, but we know walking means much more! What does it mean to you? Let us know👇 #WalkLeicesterFest

Changing habits for a changing world