If you've been thinking about ways to cut down on your car use, you may want to consider car sharing for some of your regular journeys. Link up with someone who is making a similar journey to you, and share the journey in one car – meaning that fuel and parking costs are shared too. It doesn't mean sharing ownership of your car!
Why car share?
We know that some journeys have to be made by car, but why not see if someone else is going your way? Getting started on your car share is easy, and you'll soon be enjoying the benefits. Once you link up with your car share partner or group, that Monday morning commute can become a more sociable occasion plus the fact that you will be saving money and the environment at the same time. More shared journeys means fewer cars on the road, meaning cleaner air, shorter queues and a less stressful journey.
 It's free, it will save you money and you might just make a new friend!
Sign up here to find a carshare today.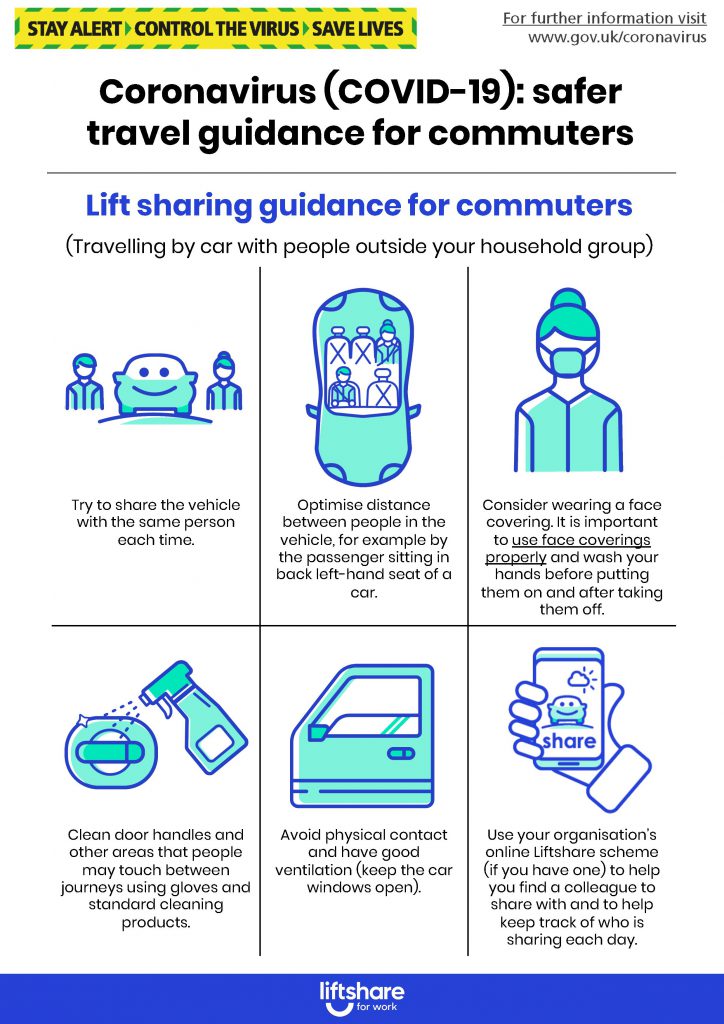 08/03/2021 4:42pm
For #InternationalWomensDay, we're celebrating the women cycling instructors, participants, ride leaders, teachers, air quality officers & many more! ♀️🌍 💫Check out our Women's Cycling webpage for points of interest for Women and cycling: choosehowyoumove.co.uk/womens-cycling/

08/03/2021 12:10pm
There is still time to have your say and complete the walking and cycling survey. Your thoughts will help us to understand what we can do to make it easier to walk and cycle. The survey will close on 14th March 2021. Visit crowd.in/0xANf7

05/03/2021 4:18pm
If you can't work from home, walking or cycling is a great way to start your day whilst being good for your mental and physical wellbeing. 🚴‍🛴 For top tips on how to make your commute easier visit crowd.in/UXJTuq

05/03/2021 11:11am
Check out this webinar TODAY at 4.30pm hosted by @SustransEMids International Women's Day Cycling Spotlight: Identities, Barriers & Freedoms Tickets here: tinyurl.com/dmh4frs5 Hear the speakers talk about how they overcame their own barriers & inspired others!

04/03/2021 11:23am
Check out this #HelmetHijabsAndHair video to find out how to take part in @SustransEMids' prize giving competition. To win, design a hair or Hijab style which can be worn with a bike helmet.🚴‍♀️😀 Good luck!🤞youtube.com/watch?v=s9Mf-h… #InternationalWomensDay

Changing habits for a changing world