Choose How You Move to Centrica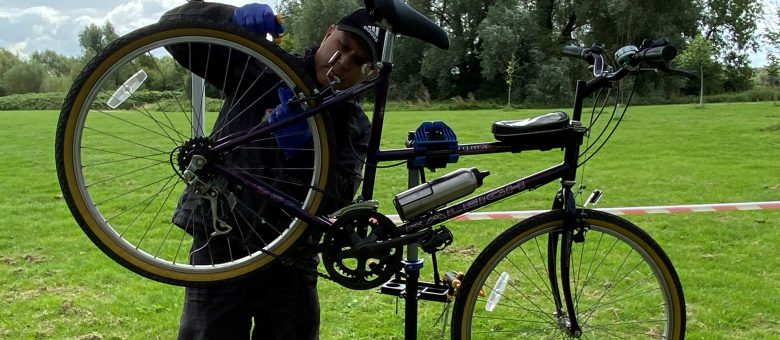 Check here for upcoming events at your workplace
We are here to help you choose the best way to get from A to B for your everyday journeys. Choosing how you move has never been easier. Scroll down to view more information on sustainable travel and check any latest updates for your workplace in the banner above. 
Ultimate Guide to Cycling
We all know that cycling is great for our health, the environment, and our wallets. So, have a read of the Ultimate Guide to Cycling below which is aimed at anyone of any age who is thinking of spending more time on two wheels or is new to cycling. This edition covers everything from buying and maintaining a bike, to improving your visibility when out on the roads. Included are loads of essential kit too, including helmets, lights and clothing so you can hit the roads fully prepared. Take a look through this digital edition by clicking the "full screen" button. You can even bookmark it to read later or click "share" to send it to friends and family.
For any queries relating to your journey to/from work contact Robynn or Lisa:
robynn.beauregard@leics.gov.uk

11/08/2022 10:17am
Thank you so much to the residents of Thurnby for coming to talk to us yesterday about #schoolstreets Great to meet you and even more exciting to get some volunteer sign ups! Thank you 👣🚶‍♀️🏫🚸#parkandstride #community

10/08/2022 1:40pm
We were @MalloryParkNews yesterday with our first Pre-driver event for nearly 3 years. Also with us were @LeicsFireRescue with their new 'Virtual Insanity' experience. @leicspolice were also in attendance with their Safety Camera Van.

09/08/2022 7:10am
Phew what a scorcher ! Nice day though for some ebike training at @LeicsCountyHall . Our @CHYMLeics team are setting up , another twenty County residents on way to see how "wow" these bikes are ! Interested in a course ? Details here …. choosehowyoumove.co.uk/cycling/ebike/

04/08/2022 2:40pm
🚲We're now at the Leicester Bike Park, Thank you to everyone taking part 🎉🎉🎉#C2WDLeicester Take a look at the prize giveaway on offer for taking part today by visiting choosehowyoumove.co.uk/cycletoworkday/

04/08/2022 12:52pm
🚲Today is #CycletoWorkDay 🚲We've been at the LRI carrying out bike fix and marking. Thank you to everyone who attended 🎉🎉🎉#C2WDLeicester Take a look at the prize giveaway on offer for taking part today by visiting choosehowyoumove.co.uk/cycletoworkday/

Changing habits for a changing world