British Cycling HSBC UK Go Ride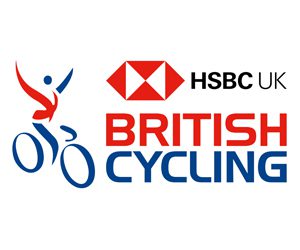 British Cycling's HSBC UK Go-Ride clubs are great for budding cyclists under the age of 18. With fun at the heart of high quality coaching sessions, these clubs provide a clear pathway for progression.
All coaches hold a British Cycling qualification and are DBS-checked. Plus, Go-Ride sessions will always take place in traffic-free areas, giving the grown-ups a peace of mind! 
Getting involved and joining a club is just like any sports club. Activities are regular, local, and affordable, making it easy to keep coming back and create a sporting habit for life. You could be Britain's next champion; most of the Great Britain Cycling Team's biggest stars started out at a Go-Ride Club. Just like Laura and Jason Kenny!
Download more information here or email Leicester's Go-Ride coach Emma Pitt.  

18/09/2021 7:05am
Don't worry about driving into the city, use #LeicsParkandRide for today's @LeicesterTigers v @ExeterChiefs game. Free parking and group tickets just £3 for up to five people travelling together in the same car. crowd.in/qradtk #Tigersfamily #exeterchiefs

17/09/2021 6:22pm
The Safer Streets Healthier Neighbourhoods team apologise for leaving the roadshow on Lockerbie Walk early on Friday 17th September. It was on police recommendation.

17/09/2021 4:04pm
LeicsParkandRide Enderby service 203 stops on Aylestone Road, just a short walk from the Mattioli Woods Welford Road stadium – and as it's electric-powered, it's the green way to travel! crowd.in/PuB5Nw #Tigersfamily #exeterchiefs @LeicesterTigers @ExeterChiefs

17/09/2021 3:59pm
Try #LeicsParkandRide to get to the @LeicesterTigers v @ExeterChiefs game on Saturday. Free parking and all-electric, zero emissions buses every 15 minutes. crowd.in/4jhV7G #Tigersfamily #exeterchiefs

17/09/2021 11:34am
🚶‍♂️🚲🚍Have you tried Leicester's Santander Cycle E-bike scheme…? You can sign-up to receive a £10 voucher by taking part in the Leicester East PTP survey. For more info visit: choosehowyoumove.co.uk/ptp-east/