Spinney Hill Park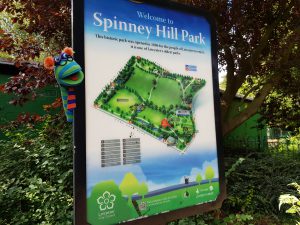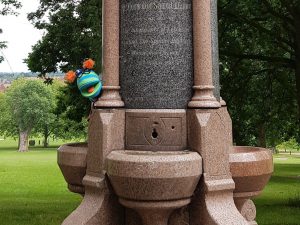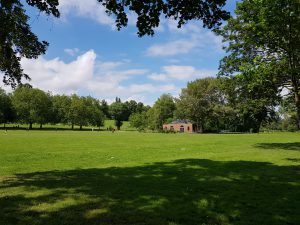 Spinney Hill Park is a lovely green space to the east of Leicester city centre. The parkland has many different trees, perfect to try out some tree identification.  The park is easily accessible on foot from Highfields, Crown Hills, Spinney Hills and North Evington. You can even walk there from Leicester train station in under 30 minutes – it's just less than 1 mile along residential streets! Spinney Hill Park has no car park but East Park Road is served by buses. To plan your journey visit the journey planner.
Map of Spinney Hill Park
© OpenMapTiles © OpenStreetMap contributors 
Activity: Clive identifies trees in Spinney Hill Park
Clive took a wild walk in Spinney Hill Park and got to know some of the trees.  Why not take your own Wild Walk and identify the trees you find along the way? You may also find the following guides to help you or download a tree ID app:
Fact:
Trees are tree-mendous! Here are three reasons why:
They provide a habitat for wildlife – both food and shelter.
They make our city/environment look green and attractive… and walking in green spaces is good for our mental health.
They capture and store carbon from the atmosphere for many years, so woodlands are important in helping to tackle climate change.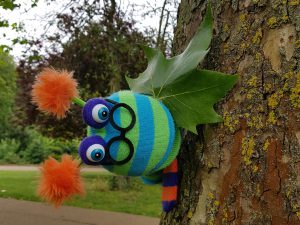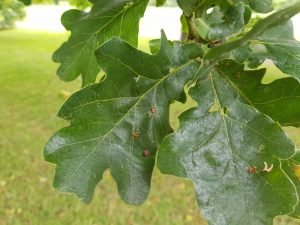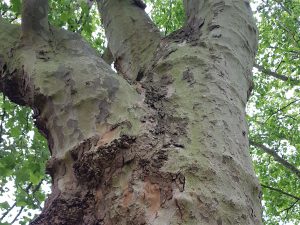 Check out the Woodland Trust for more about trees, biodiversity and climate change: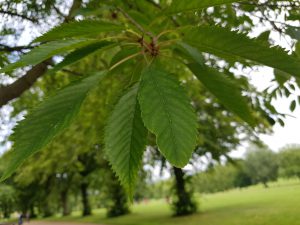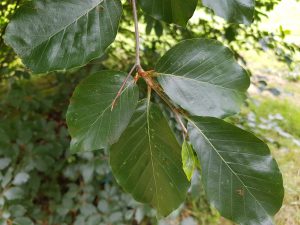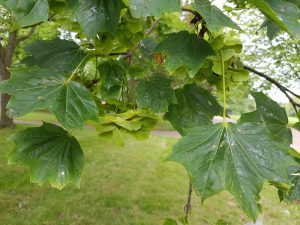 Self-guided walks are available here:
If you've explored the park, why not check out the surrounding area? There is a factory trails route nearby which takes in busy city streets to discover some of Leicester's old industrial buildings. Download a PDF route or use the Go Jauntly app to follow a series of photos and text, to guide you around a trail. Go Jauntly is a free community based app which can be downloaded to your smartphone.  
Factory Trail in Spinney Hills
There and back: 1.7 miles (about 50 minutes, steady pace)
For more ideas of places to walk, check out our Routes and Walk Inspiration pages.
Clive on Tour
Clive has identified some other great features in Leicester to visit on foot. Check out Clive's Tour of Leicester.