DMU Walks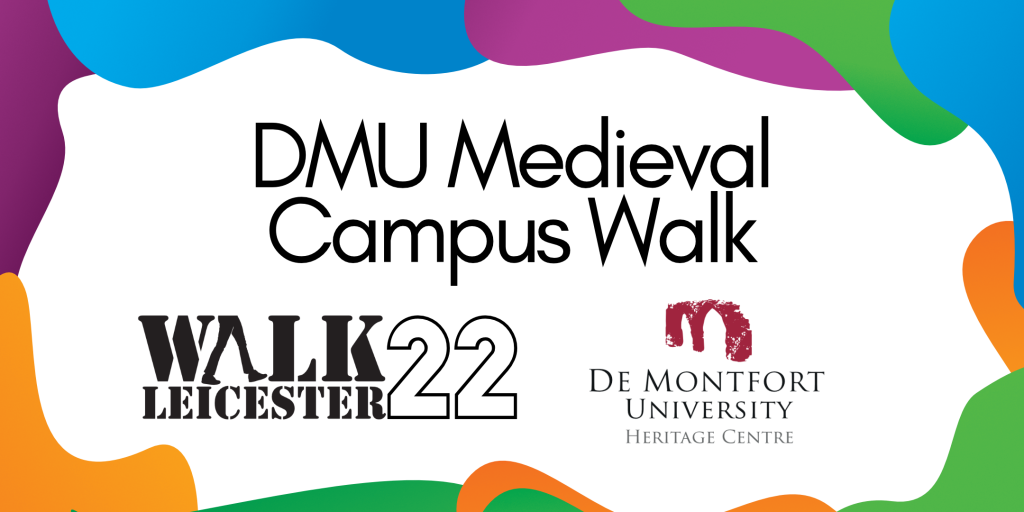 De Montfort University and its campus sit at the heart of Leicester in an area that is steeped in history. Hear from DMU's Heritage Staff, who will give you an insight into the city from its ancient origins to its manufacturing heyday. The walk will cover the medieval history of the site surrounding DMU's campus, encompassing Castle Motte, Castle Great Hall, St Mary de Castro, Turret Gate, Trinity Hospital, Chantry House, Church of the Annunciation and the Magazine courtesy of DMU Heritage Centre. Enter buildings usually inaccessible to the public, and hear about the complicated and intriguing history of the old "Newarke" area of the city.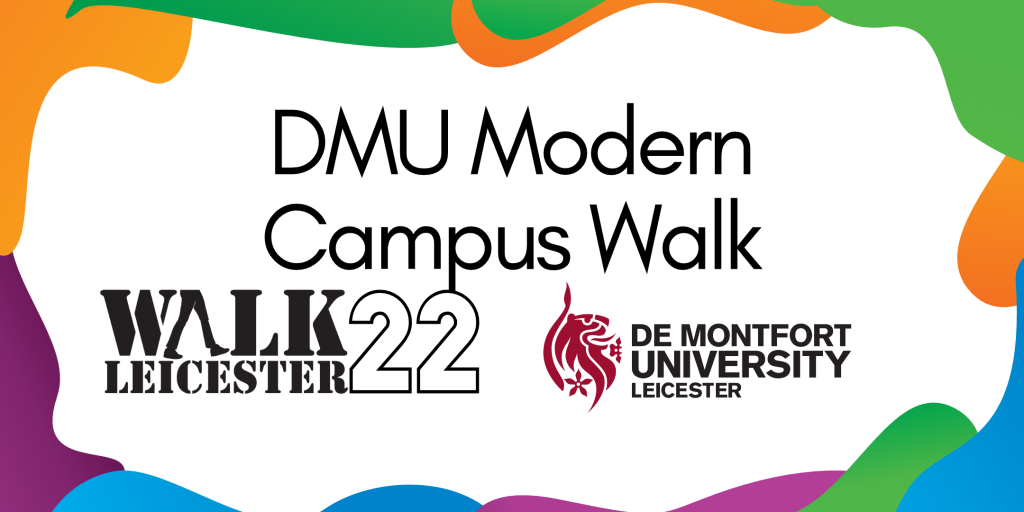 With Leicester Castle on it's northerly point, and flanked by the river soar, the DMU campus occupies a large area in the west of the city. Hear from DMU's Special Collections Manager on the history of the modern campus, and how it grew to occupy the space as it does today.
Dress for the weather
Remember to dress appropriately for the weather. Our group walks will go ahead in most weather. We recommend the following:
Comfortable sturdy footwear
Bring a raincoat or umbrella in case of rain
On cooler days wear appropriate layers and a coat/jacket
On hot days we recommend a hat and sunscreen
Please bring a bottle of water with you.
Group size
We are allowing slightly larger walking groups once more to allow more people the opportunity to join in, but will still keep our group sizes manageable to allow space so that all our walkers feel comfortable attending the walk.
Covid-19 and group walks
Please help us to keep our walks safe. Please do not attend a walk if you have symptoms of Covid-19. During walks, we kindly ask walkers to respect the space of other walkers, as some people may prefer to maintain social distancing from others.
Self-guided routes
If you have been unable to book onto one of our group walks, or you prefer to explore with your family or friends, self-guided routes are available to download from the routes page of our Choose How You Move website or via the Go Jauntly smartphone app. For other ideas, do check out our Walk Inspiration page which features walk videos and quiz trails. Enjoy exploring Leicester on foot.