Bennion Pools Nature Area
Bennion Pools Nature Area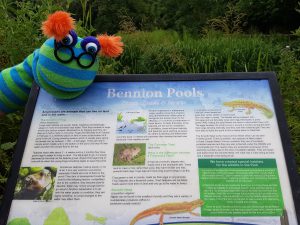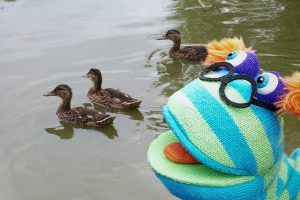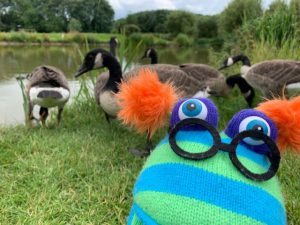 Bennion Pools Nature Area is a little-known green space in Beaumont Leys on the north-west edge of Leicester.  It includes woodland, grassland and pond habitats and is great for a bit of nature-spotting.  There are self-guided walks available in this area, why not check these out?  Bennion Pools Nature Area is just 1 mile from the Beaumont Shopping Centre. There is also a bus route nearby, on Astill Lodge Road. To plan your journey, visit the journey planner.

Map of Bennion Pools

© OpenMapTiles © OpenStreetMap contributors
Activity: Clive goes Bird Spotting! 
Clive spotted plenty of bird life on his stroll through Bennion Pools Nature Area. Why not take a Wild Walk in a green space near you? How many different types of bird can you spot?  Use the spotter sheets to help you.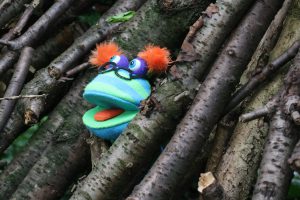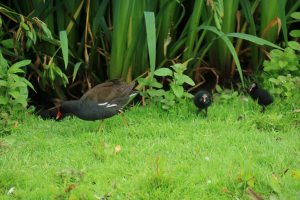 Fact

:

 
Did you know that bread is unhealthy for wildfowl? Think of it as 'fast food' for birds. It can cause an imbalance in their diet and a nutrient deficiency. They can develop 'Angel Wing', a condition where one or both wings turn out and the bird cannot fly. Ducks and geese are natural grazers so next time you visit a pond, don't take bread – simply watch the birds foraging for their natural food instead. Alternatively, provide small quantities of healthier options like uncooked porridge oats, or duck geese and swan pellets.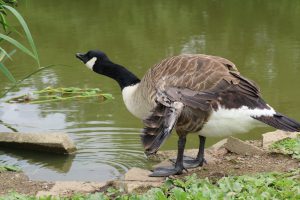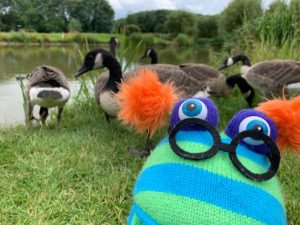 Self-guided 

walks

 are available 

here

…
Download a PDF route or use the Go Jauntly app to follow a series of photos and text, to guide you around a trail. Go Jauntly is a free community based app which can be downloaded to your smart phone.  
A walk around Bennion Pools Nature Area
There and back: 1 miles / 1.6 km (about 30 minutes, steady pace. Allow longer for nature spotting).
Routes: