Ellis Meadows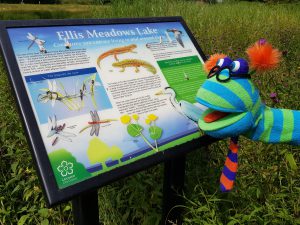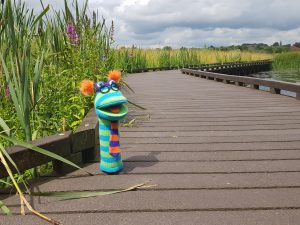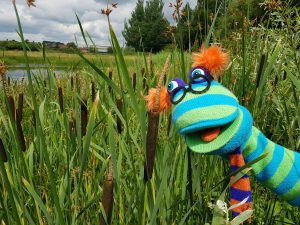 Ellis Meadows is a little-known green space beside the River Soar, created as part of a flood prevention scheme. It includes both grassland and pond habitats and is great for a bit of nature-spotting within easy reach of the city centre. Ellis Meadows is just 1 mile north of Abbey Park and close to the National Space Centre and Abbey Pumping Station museum. It's easy to get there on foot from Abbey Park or from Belgrave.   
Map of Ellis Meadows
© OpenMapTiles © OpenStreetMap contributors 
Activity: Clive goes on a Bug Hunt! 
Ellis Meadows is a great location to look for mini-beasts, as Clive discovered. Why not go on your own Bug Hunt, using the spotter sheets to help you? How many different types of bug can you spot? How many are pollinators?  
Bug spotter sheets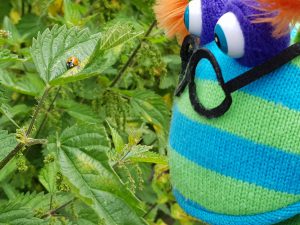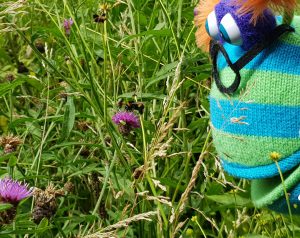 Fact:

 
Big up the bugs! Bug diversity demonstrates a healthy habitat / A habitat rich in bugs is a healthy habitat. Insects are important to us and to other animals. They are part of the food chain, providing a meal for birds, bats, fish, amphibians, and small mammals.  People also rely on them… did you know that a third of all our food crops need insects to pollinate them?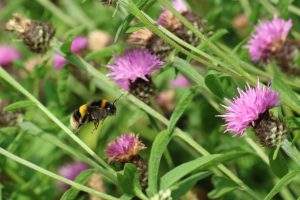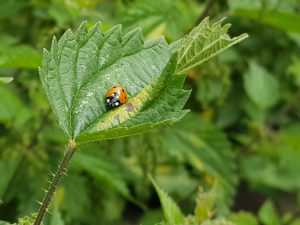 Self-guided walks are available here… 
Download a PDF route or use the Go Jauntly app to follow a series of photos and text, to guide you around a trail. Go Jauntly is a free community-based app that can be downloaded to your smartphone.  
A Walk from Belgrave Library to Ellis Meadows 
There and back: 2 miles / 3.2 km (about 60 minutes, steady pace) 
Explore the Soar (from Abbey Park): 
There and back: 2.5 miles / 4 km (about 1 hour 15 minutes, steady pace) 
This route was developed in collaboration with the Leicestershire & Rutland Wildlife Trust and a podcast about wildlife is also available. 
For more ideas of places to walk, check out our Routes and Walk Inspiration pages.