There are lots of events happening in Leicester and Leicestershire that you could take part in. Take a look at our upcoming events below. 
Our events are continually developing; let us know what would be useful for you.
Upcoming events
Group Walks: Fosse Rec to the Rally and Stokeswood Park Wednesday 12 May at 11am Location…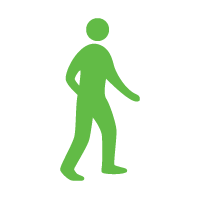 Group Walks: Braunstone and Western Parks Saturday 15 May at 11am Location to be confirmed on…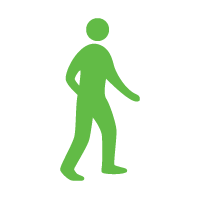 10/05/2021 1:57pm
Methodical footsteps on a pavement and a profound sense of progress. Walking as an activity really lends itself to music, and so for #WalkLeicesterFest we are trying to build the Ultimate Playlist of walking songs on Spotify! Put your best walking songs in the comments👇🎶

10/05/2021 6:15am
This week we are supporting Mental Health Awareness Week, for more info visit crowd.in/P1jaDz Research shows the positive link that being physically active can have on your mental health, can you travel actively to/from school to build active minutes into your day?

08/05/2021 9:00am
If you're thinking of going for a walk this Saturday, that's about 50% of the battle. Now for the other 50%! Lace up your shoes and have a look at choosehowyoumove.co.uk/walkleicester/ - check out some of our guided walks available to you this Saturday🚶 #WalkLeicesterFest

07/05/2021 4:39pm
💡Did you know that short walks every day have the potential to increase productivity by up to 30%? #FunFactFriday On your next short #walk, you can earn FREE points and prizes with the @Betterpoints app and DOUBLE points in May! 🚶‍♀️🚶‍♂️ More information: bit.ly/33tgWG8

07/05/2021 1:55pm
Walking noun "to move along by putting one foot in front of the other, allowing each foot to touch the ground before lifting the next" - Cambridge English Dictionary Sounds great, but we know walking means much more! What does it mean to you? Let us know👇 #WalkLeicesterFest

Changing habits for a changing world